Valuation of enterprises
According to article 55 of Polish Civil Code a company is an organized group of tangible and intangible assets designed to undertake economic activity.
Knowing the value of an enterprise is of a great importance in process of decision making in merges, acquisitions and investments.
NEM offers service of professional valuation survey of companies, selected parts of their assets and intangible assets, which are rendered by chartered appraisers.
The valuation sheets of enterprises or parts of their assets are usually elaborated for:
transactions of purchase
financial restructuring or alteration of the assets set-up
mergers and acquisitions
securing a credit with collateral
credit scoring of a company
decrease of assets' value
appraising of a company's performance and management
process of privatization
others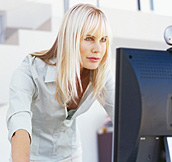 Assets-based approach
Guideline companies method
Discounted cash flows method
Selection of completed projects:
Valuation of assets (machinery, equipment and real estate) of Zakłady Włókien Chemicznych STILON S.A. w Gorzowie Wlkp.
Valuation of fixed assets of Parkside Flexibles S.A.
Valuation of enterprises Altana Pharma and ZF Altana Pharma
Valuation of assets owned by Johnson & Johnson Poland Sp. z o.o.
Valuation of enterprise AGB S.C. w Kołbieli
Valuation of Real estate owned by Prima Sp. z o.o.
Valuation of assets owned by Bosch Układy Hamulcowe Sp. z o.o.
Valuation of enterprise Quick Line Telecommunications Sp. z o.o. w Warszawie
Valuation at order of NFI Hetman S.A. of the assets of its two portfolio companies. The assets served as the collateral for convertible bonds issue.
Valuation of assets owned by Star Foods S.A.
Valuation of assets owned by TP.Internet (capital group of Telekomunikacja S.A.)
Valuation of trademarks, machinery and equipment owned by Fabryka Wyrobów Precyzyjnych VIS S.A. w Warszawie
Valuation of trade mark owned by Dr Witt S.A. w Warszawie
Valuation of trade mark Kisan